We spoke with Dena Schumacher, the Assistant Director of LMC Media. Their mission is to connect, create, and inform the community through the use of digital media. Be sure to follow them  on Instagram at

@lmcmediacenter

 

and visit their website to learn more!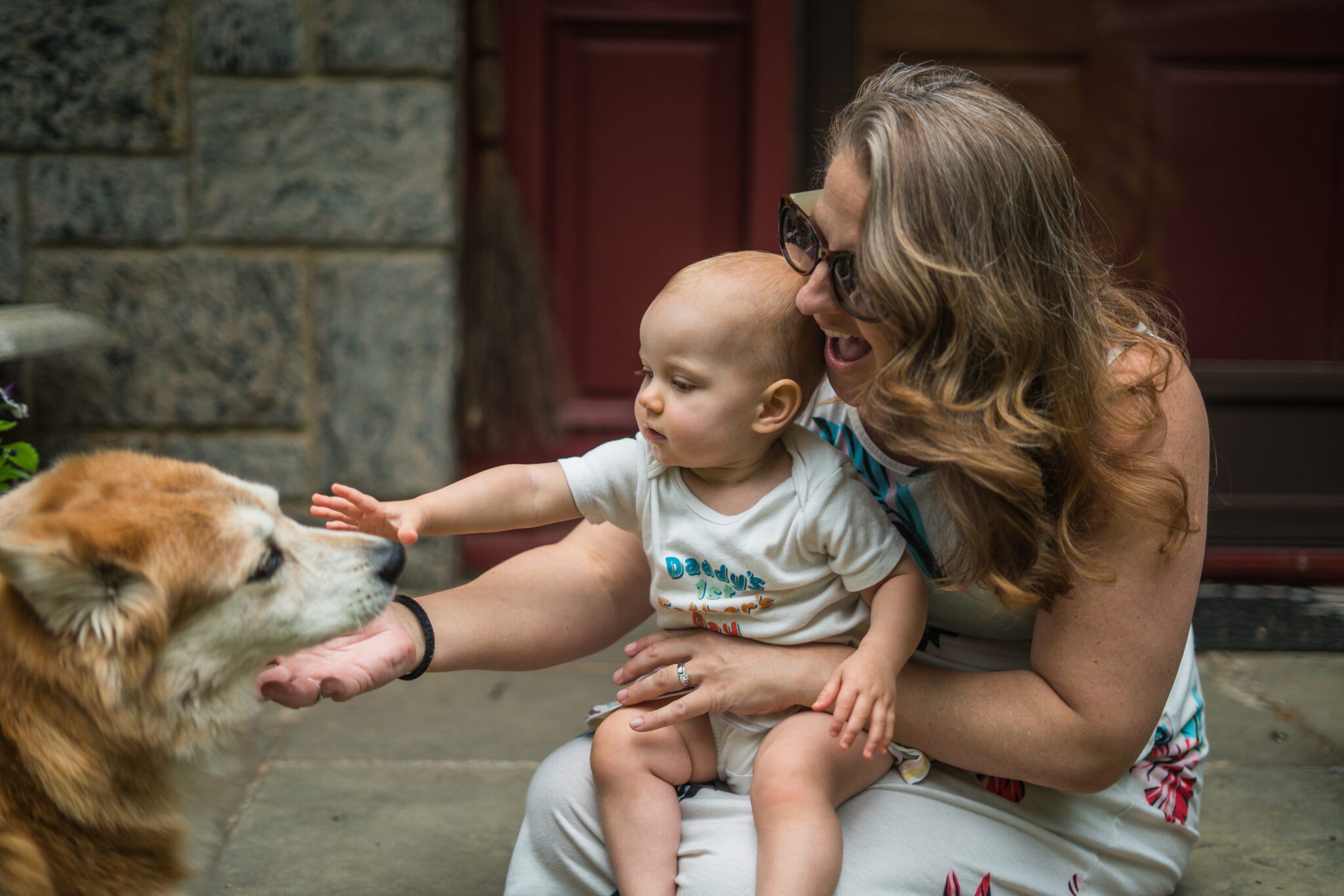 Where are you from originally and where do you live now?
I am originally from the Bronx and was able to explore living in a lot of different communities, from New Rochelle to Brooklyn, Mamaroneck and now Thornwood. Since my heart and job are in Mamaroneck, I hope to return some day soon.
How many children do you have and what are their ages? 
I have a one-year-old girl. She is such a bundle of joy, always smiling and waving! Also, I have a little boy on the way, due this fall. I am happy to have them so close in age, with just a hint of fear for 2 under 2, yikes. Wish me luck!
Congratulations! That is so exciting! What are some of your favorite local businesses and things to do with kids in the Sound Shore?
I am obsessed with Roosters Cafe on Mamaroneck Ave. It has such a great variety,  and everything I order is very flavorful.
I love MADE (My Art and Design Experience)! It's right across from the beautiful Harbor Island (my home away from home), and they never seem to run out of fun, creative activities for kids and adults. The owner and staff are so helpful and amazing with kids! I learned a few things about motherhood by going there and watching them interact with their kid clientele.
Tell us more about LMC Media!
LMC has been such a great place for the community and me personally. I have been here for over 15 years and it helped me connect with the community in a deep way. From schools, nonprofits, and outstanding neighbors, LMC Media helps everyone connect and grow through media. We offer video production services, mentoring, and internship opportunities, as well as community coverage of news and events.  I fell in love with it right out of college. It was truly the only place I could get hands-on experience in video production and feel like I was helping so many people. Whether it's creating videos to highlight a group or event,  or teaching community members how to produce their own content, LMC Media is a gem! The community is lucky to have LMC, and I am lucky to be a part of it for so long.  Check us out at 
lmcmedia.org

Did you always want to work in the video production field?
I always loved movies. I couldn't get through my day without watching a movie (or 3)  or listening to a movie in the background. From a young age, I would be eager to go to sleep so I could close my eyes and continue an episodic drama I created in my mind the night before. In college, I had the opportunity to start producing my own work. I dabbled first with radio and theatre. I loved writing plays,  but the routine of theatre wasn't interesting to me.  When I found TV the connection to that world of production felt right. I produced a TV series and several short videos in college, and I haven't stopped since!

What is your favorite part of working with LMC Media?
My favorite aspect of LMC is the ability to evolve and learn about new methods in video and media. I love seeing the effect the videos can have on people's lives. Some videos we have created have helped nonprofits gain more funding and enlightened the community about issues, like flooding and racism. Video is a powerful medium. It's one thing to hear or read a story, but to hear and see visuals produces a tremendous effect.  I also really love working with the youth and helping them to work on their craft and follow their dreams. Seeing their talent grow is awe-inspiring. I wish I had a place like LMC growing up!  I love helping make LMC a place that is accessible and helpful to kids and adults who want to learn and grow in media. We want it to be the stepping stone they need for a future in video and film.