We spoke with Ioana and Andrea, professional organizers and the Founders of Sleek Living NY.  As moms, we are constantly battling clutter and they gave us some amazing tips on getting organized and maintaining a system! Be sure to follow them on Instagram and check out their website for more inspiration and to set up a consultation.
Where are you from originally and where do you live now?
We are both from France.
Ioana : I grew up and studied in Paris, moved to New York when I was 23 years old for a job and have been here ever since.
Andrea : I was born and raised in Alsace, on the Eastern border of France, next to Switzerland and Germany. My husband and I are high school sweethearts. In 2011, he had a professional opportunity that involved moving to New York. We were newly married and we decided to take it. We have lived on the Upper East Side of Manhattan ever since.
How many children do you have and what are their ages?
Ioana : I have two boys, Jason is 8 years old and Chris is 5 years old.
Andrea : I have two children, Sofia, 8 and Benjamin, 4.
What are your favorite shops, restaurants, and things to do here in the Sound Shore?
Ioana : I moved to Larchmont about a year ago. I was living in the city before and I am still discovering Westchester. I love Vintage Kitchen and Heritage 147 in Larchmont, Rafele in Rye and the Barley Beach House in the summer for the view. I like all the little shops and boutiques in Larchmont, especially the home decoration ones. We love to explore the area and walk around the neighboring towns. We enjoy the beautiful places like Harbor Island in Mamaroneck, the beach in Larchmont, all of the parks and hiking around.
Andrea : While I grew up in a small village of rural France, I have been an Upper East Sider since moving to New York in 2011. Thanks to Sound Shore Moms (and thanks to Ioana moving to Westchester County!) I am discovering and learning about the area and I look forward to visiting it more.
We are so happy to hear you're enjoying exploring Westchester and that we have been a valuable resource to you! Tell us about how you became professional organizers! How did you get started?
We are both very organized at home and love a good system to keep the mess under control. Being working moms, having to juggle between kids, work and life is always challenging, so trying to keep our homes organized has always been a priority for us.
We first met at the Lycee Francais de New York as our kids were in the same class. We quickly realized that we had a shared passion for organizing and each of us felt it was time to take a new direction in our professional lives.
We wanted to share our tips and philosophy with others and started Sleek Living NY. We didn't need to go through a lot of business planning, we knew what we wanted to do and had a common vision. It was spontaneous, we landed our first clients just a few days after starting the company thanks to word of mouth, and we have been lucky to receive dozens of referrals since.
Can you give us some organizing tips? Is there a certain process you use?
It always feels overwhelming and intimidating at first, and it is! But you have to start somewhere… First, start by emptying completely the space you want to focus on. Then, declutter by donating or throwing out old items and categorizing your current ones. Finally, find a simple and efficient system to maintain everything organized going forward so you don't have to go through this again. The key is to put a lasting and easy process in place (spoiler alert: we can help you with that!). Ideally, you should be able to see all the important items you have at all times. You won't use the things you store in the back of your closet or drawer because you will forget about them.
Once you have your game plan laid out, you simply need to put everything (you truly use) back in your drawers, closets and cabinets. While using home organizing supplies has an upfront cost, it allows you to store your items efficiently and to quickly find what you are looking for when you need it. We spend hours searching through specialized stores and websites to find the perfect home organizing supplies for our clients. These seemingly unimportant details actually make all the difference.
This is such great advice! Now for the hard part –  how can us moms keep things organized after the work has been done?
The most important step in keeping things organized after a professional decluttering and organizing intervention is to make sure everyone in your household is (willingly) on the same page regarding the new process. Make sure your household members know how to use the new organizing supplies efficiently. At our house for instance, we teach our kids to clean up their rooms and toys after they play. They know where to put their magnatiles or books and it frankly doesn't take long to clean up as a result. They can be as messy as they want while they play, but the house needs to be tidied up before bedtime, so we don't let the mess accumulate. Admiral McRaven said: "if you want to change the world, start off by making your bed." Having a routine to tackle these seemingly small tasks will provide you with a sense of accomplishment and will give you the confidence to go after bigger goals.
How do we schedule a consultation with you?
You just need to call (917-319-5492) or email us ([email protected]). We are always happy to hop on a call and hear all about your exciting project and needs.
We will then come to your home for a free consultation and will take it from there!
You must be so busy juggling your clients and your kids- how do you handle it all? Any tips for us moms trying to find balance?
We love what we do and we are excited by every new project. It is so satisfying finishing a job and having a happy family feel so relieved that their space is now clear and organized. But ultimately family is of course our number one priority. We bring our kids to school every day and keep a day or afternoon a week to pick them up and spend some quality time with them. While we work very hard during the day, we are always home for the evening routine and dinner which allows us to see them and spend family time every day. That is how we find our balance but every parent should find the schedule that works best for them.
 Thank you for taking the time to speak with us and for giving us these amazing tips!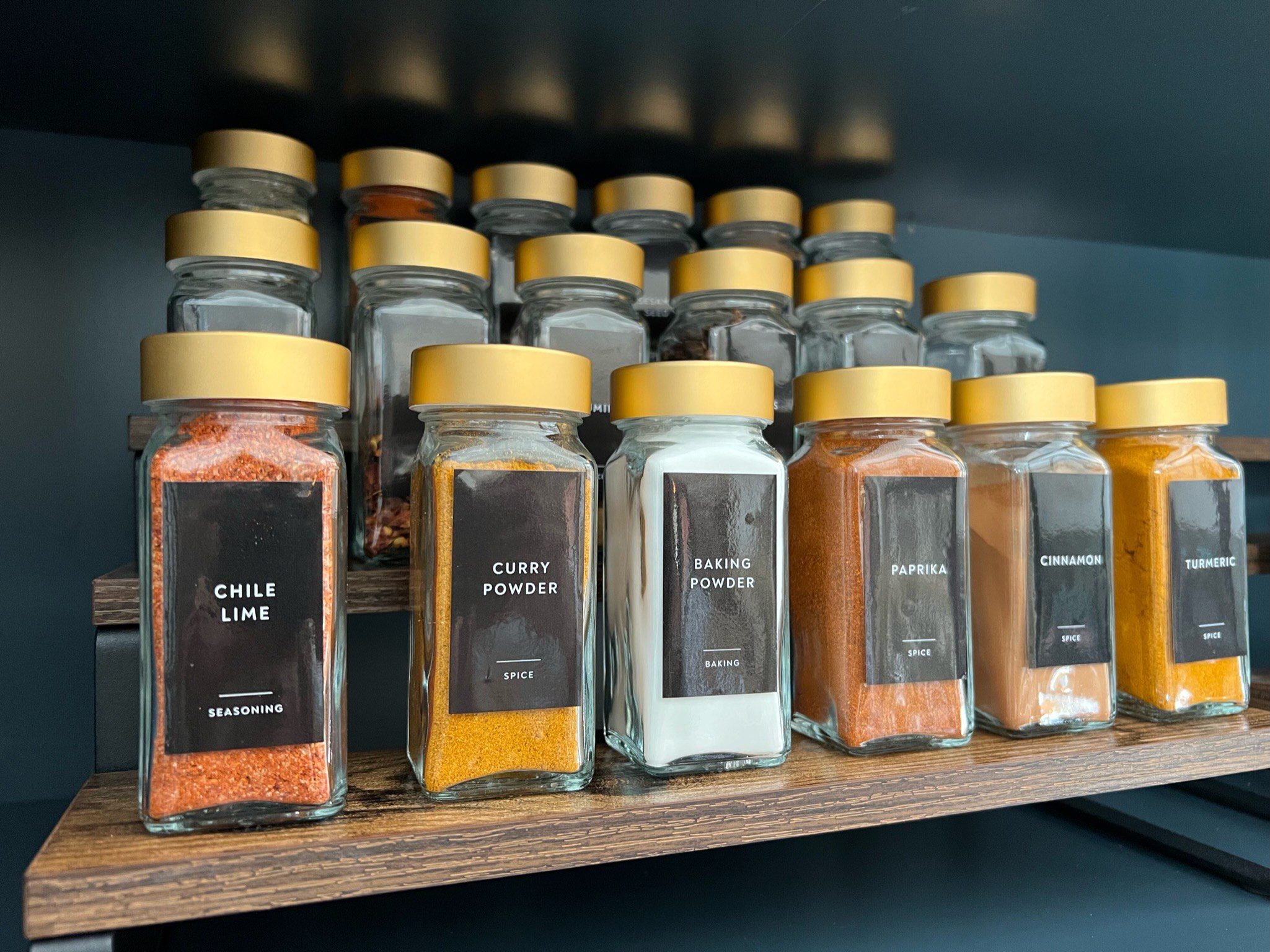 Interview by Kelly Postiglione.  Photos provided by Sleek Living NY.