My little sister is getting married in a few weeks, and we threw her a bridal shower in my backyard to celebrate before the big day.  Her name is Rose and she has had a strange obsession with palm trees, so choosing the theme was easy!  Everything was bright, pink, girly and of course decorated with lots of roses and palms. Here are some of the party details and the amazing local vendors that helped make the day extra special.
Iris is a fellow Sound Shore Mom and she came over in the morning to set up this gorgeous balloon arrangement!   I told her I wanted shades of pink that could be put in front of the pool and also used as a  back drop for photos, and I couldn't be happier with how it turned out.  I love how she used this gold hoop to display the balloons and also incorporated palm leaves into it.  Follow her company, Night Fall Events by Iris, on Instagram for more of her incredible designs!
The stunning floral arrangements were made by Nancy, the owner of The Flower Bar in Larchmont.  She never ceases to amaze me with her talent and how she creates such gorgeous designs.  I asked her to put together something with pinks, greenery and a tropical vibe, and she came up with this masterpiece.  Nancy was telling me how they are now offering "Flower Bar" services for bridal showers where she will come to the event and teach a class on flower arranging.  Check out her website and Instagram account for more!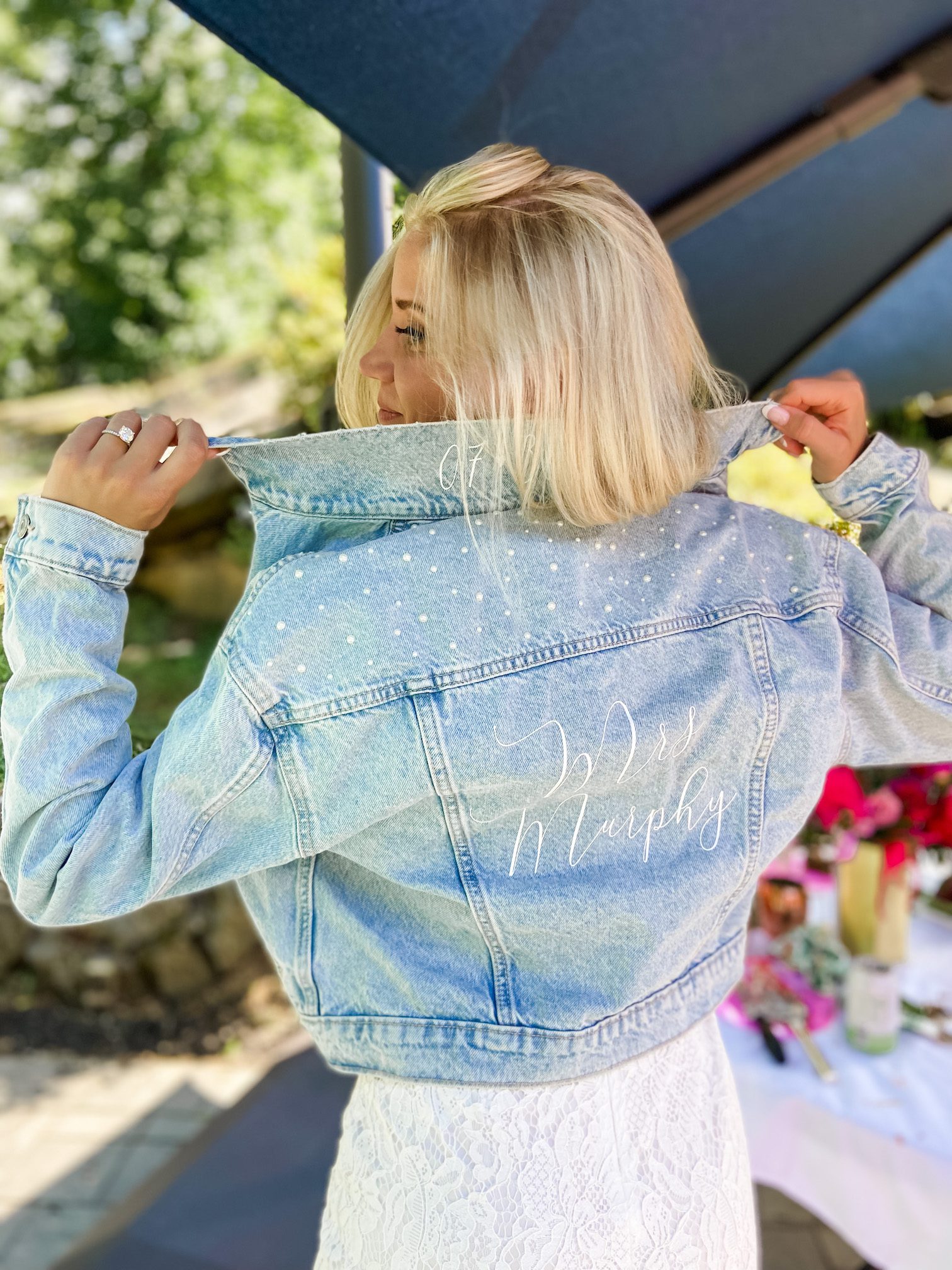 For the favors, we got mini handmade soaps and my husband helped me make the labels for them.  He also made this custom jean jacket for Rosie which she loved!  He originally started this Instagram account for his wood working, but lately it has grown into party projects as well! 
Spiritfruit Vodka Soda was the drink of the day!  Made with premium vodka, real fruit and 100% All-Natural Ingredients, this canned Vodka Soda is refreshing and delicious! It is the perfect option for a summer party and comes in several flavors. I love featuring female founded brands, especially at all girl events! 
Balmed Beauty creates high quality, artisan, bath and beauty products and has a face spray called "Rosie Rose".  This product was the perfect option for prizes, and you can see more from them on Instagram!
Special thanks to everyone who came out to celebrate our beautiful bride!
By Kelly Postiglione. This post may contain sponsored content.